Summer Yoga Series
Calm your mind, care for your body & soak up the sun with our Christ-centered yoga communities this summer!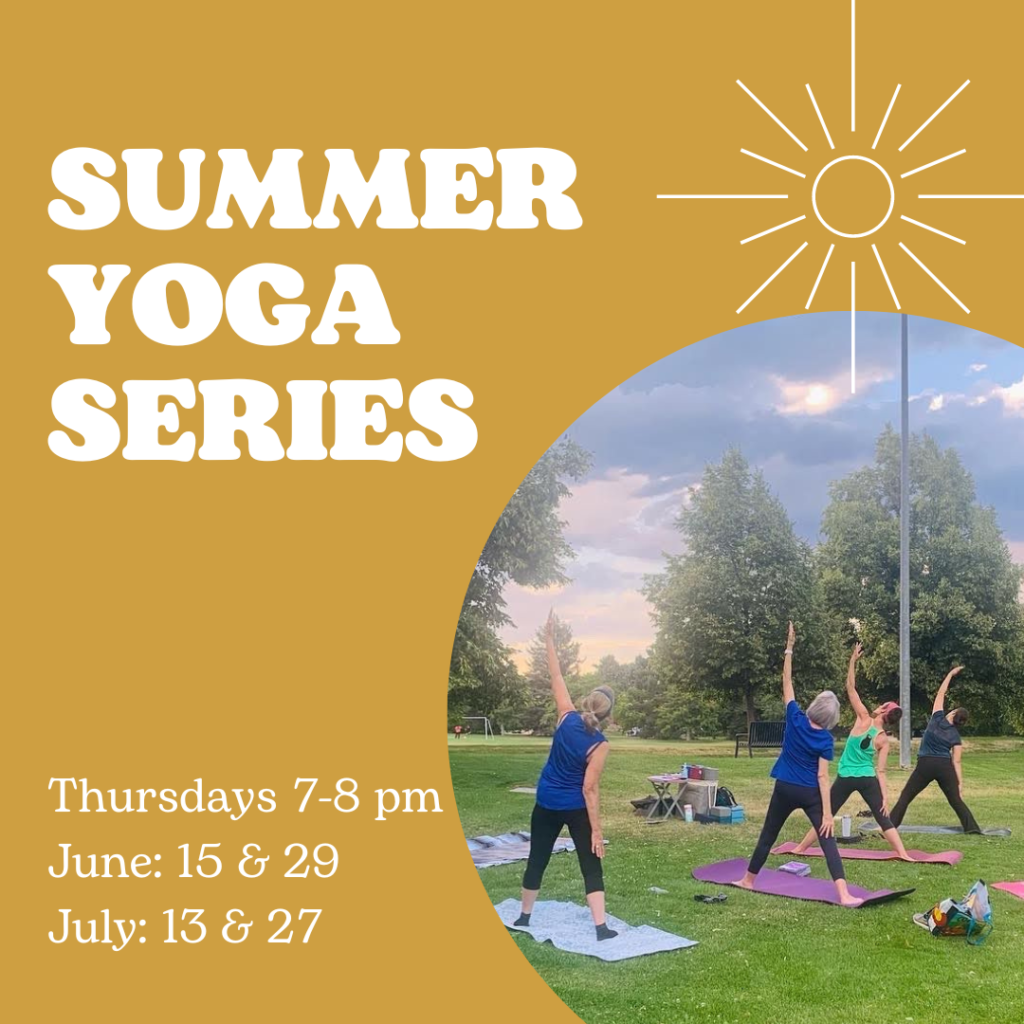 Is your summer schedule already looking busy? Plan time now to care for your heart, soul and mind with our 4 class summer yoga series! All fitness and yoga levels welcome.
Sarah of Adoration Yoga and Robin of Selah Yoga will lead our combined Christ-centered communities in focused breath, slow movement, worship and meditation in the Psalms.
You will increase your flexibility, strength and relaxation while you take time to pause, worship and grow in adoration of Jesus. All while appreciating nature and God's creation! You will also enjoy a cold aromatherapy cloth at the end of each class.
"Let everything that has breath praise the Lord! Praise the Lord!"
Psalm 150:6
Series Information:
4 outdoor yoga classes
Thursdays 7-8 pm
June: 15 & 29
July: 13 & 27
June 15 & July 13 classes will be led by Sarah in her backyard near the cross streets of Belleview and Lowell. Full address will be given after registration.
June 29 & July 27 classes will led by Robin in the field at Foothills Bible Church. 6100 S Devinney Way, Littleton, CO 80127

Register and pay via Paypal, credit or debit card with the link below.
Space is limited.
Sign up closes Saturday 6/10/23 at 2 pm.
Terms & Conditions: Your series purchase is fully refundable through Saturday 6/10/23 if you provide notice via email to Sarah at adorationyoga.co@gmail.com. After 6/10/23, your series purchase is nonrefundable, but may be resold or gifted to a friend. You may also gift your pre-paid spot to a friend if you know you will miss one of our classes. Please notify me if you do this, so I can plan accordingly. Thank you!