Private Group Classes
Want to create a memorable experience or event for your Denver area group? Private Adoration Yoga classes are perfect for church, office, friend and MOPS groups and bridal parties!
A private Adoration Yoga group class includes a personalized Christ-centered yoga class for your group at your location and a custom playlist.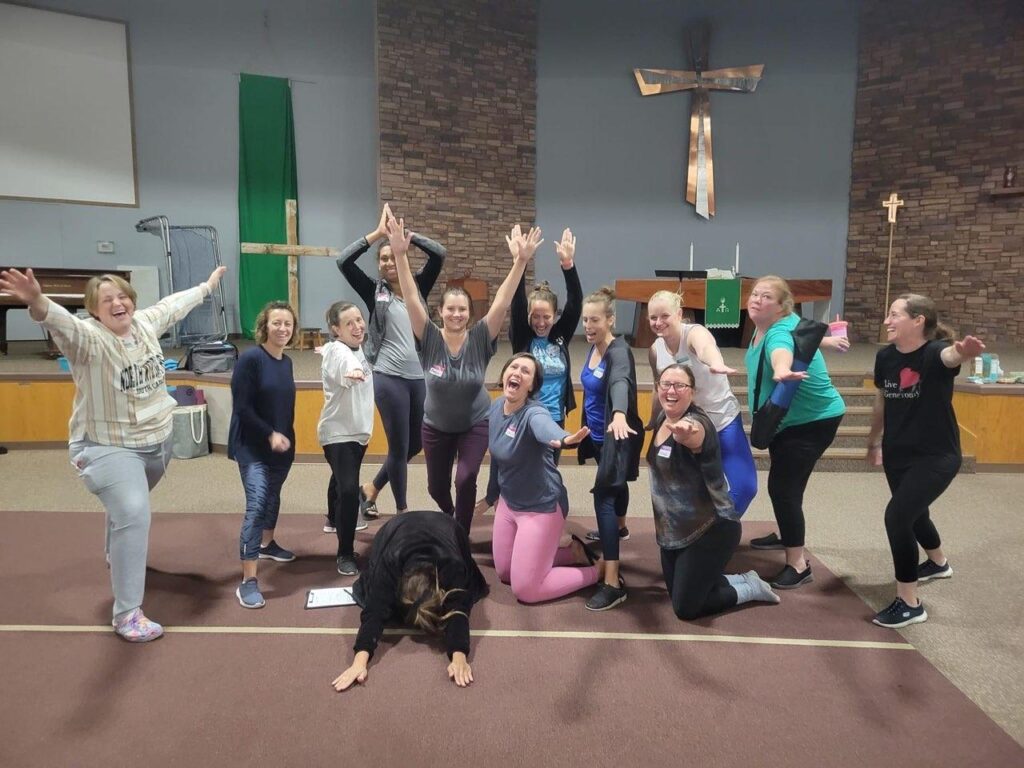 "Sarah came to our MOPS group to lead us in yoga. It was a relaxing and amazing experience. I highly recommend her!"- Becky J.
"Sarah's private group lesson was amazing! She customized everything for our group of girls, including the type of yoga, aromatherapy, and was flexible with where we wanted to practice. She accommodated our every need!! Her class included a great sequence of poses that were restorative and varied, which made the class so fun! My friends commented that she had wonderful adjustments and was so caring, and also that she integrated so many encouraging scriptures! We felt renewed and restored after Sarah's class! We would do it again in a heart beat. Thank you so much!" Marta A.