Testimonials
"Sarah is knowledgeable and caring. She is a great teacher and has ways to tier your yoga practice up or down depending on what you need. Love her class and how she incorporates the bible and worship music." Ashley C.
"Four months ago, I had daily lower back pain that prevented me from doing pretty simple bending and lifting tasks. I heard about Adoration Yoga, and although I'd never done yoga, I tried it out. Not only have I gained strength and balance, my back pain has gotten so much better! A wonderful bonus is that every flow is worshipful and gives this busy working mom a quiet hour to focus my heart, mind and body on Jesus. I am so thankful for Sarah and her class!" – Maureen S.
"Sarah came to our MOPS group to lead us in yoga. It was a relaxing and amazing experience. I highly recommend her!"- Becky J. (Denver area MOPS group leader)
"I love the flow! Very worshipful and Christ-centered. Sarah is also very knowledgeable about the poses, correct position, and modifications for different levels of difficulty. Adoration Yoga is a sweet spot in my week, taking a break from the daily grind and distractions to have a focused time of worship to Jesus with my whole mind and body! Love praising the Lord in this way!"- Laura W.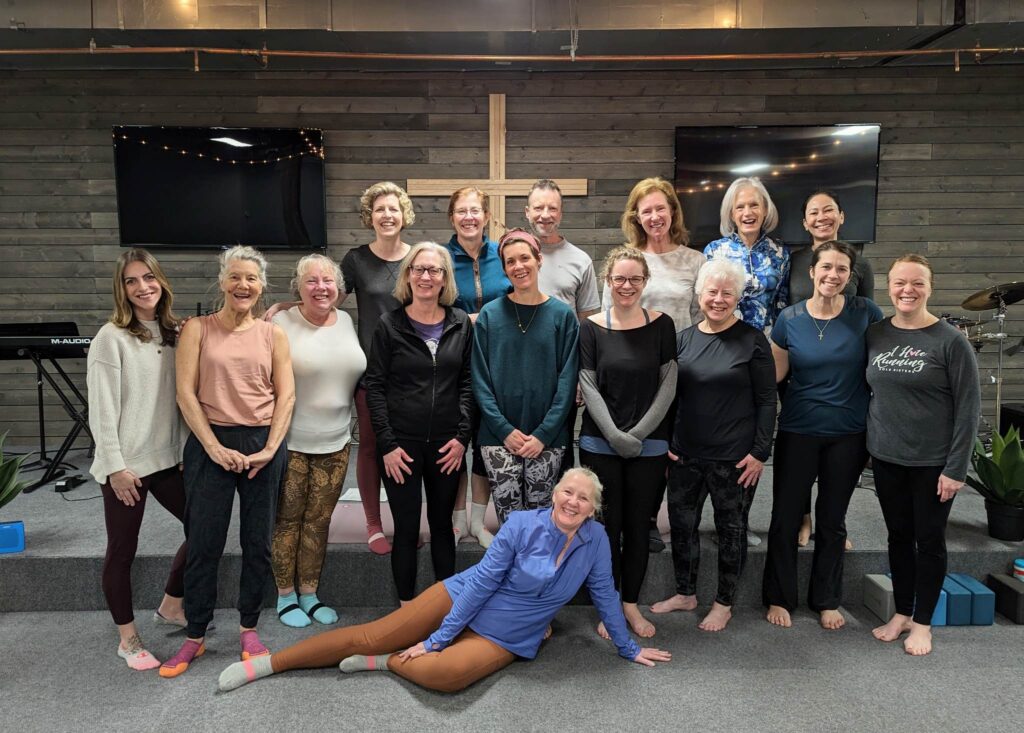 "Sarah's private group lesson was amazing! She customized everything for our group of girls, including the type of yoga, aromatherapy, and was flexible with where we wanted to practice. She accommodated our every need!! Her class included a great sequence of poses that were restorative and varied, which made the class so fun! My friends commented that she had wonderful adjustments and was so caring, and also that she integrated so many encouraging scriptures! We felt renewed and restored after Sarah's class! We would do it again in a heart beat. Thank you so much!" Marta A.
"In a year like 2021 I was looking for Jesus centered yoga that would ease my mind and spirit before bed and found Adoration Yoga. It was totally an answer to prayer and now I play it a couple times each week before bed. It's been amazing and healing. Thank you for all your yoga videos!"- Jana C.
"So happy I found your channel! It combines both my interests in Christianity and fitness. Will definitely be a consistent viewer in the future! Great video-keep hustling and keep the videos coming!"– Christopher G. (YouTube subscriber)
"Sarah is amazing! I love how she guides you through each pose and reminds you little things like relax a certain part of your body so you can really get the benefit and relaxation of the pose. The scriptures she references are perfect for each class and allows you to focus on that rather than letting your mind race the whole time. I highly recommend Adoration Yoga!"- Bri A.
"Adoration Yoga classes are fantastic! I try to make it more than once a week because it's so relaxing yet challenging. It's one of the few places where mind, body and soul are filled and stretched. So grateful for Sarah and her amazing work!"- Susan G.
"My body and soul feel revitalized after this video practice! Thank you, Jesus! Thank you, Sarah, for ministering to me!"– Kayleigh F. (YouTube subscriber)
"Sarah is an incredible yoga instructor. This was my first ever time ever doing yoga and she was able to meet me where I was without slowing down for the other students. I enjoyed my time at Adoration Yoga and will definitely be back."- Garrison V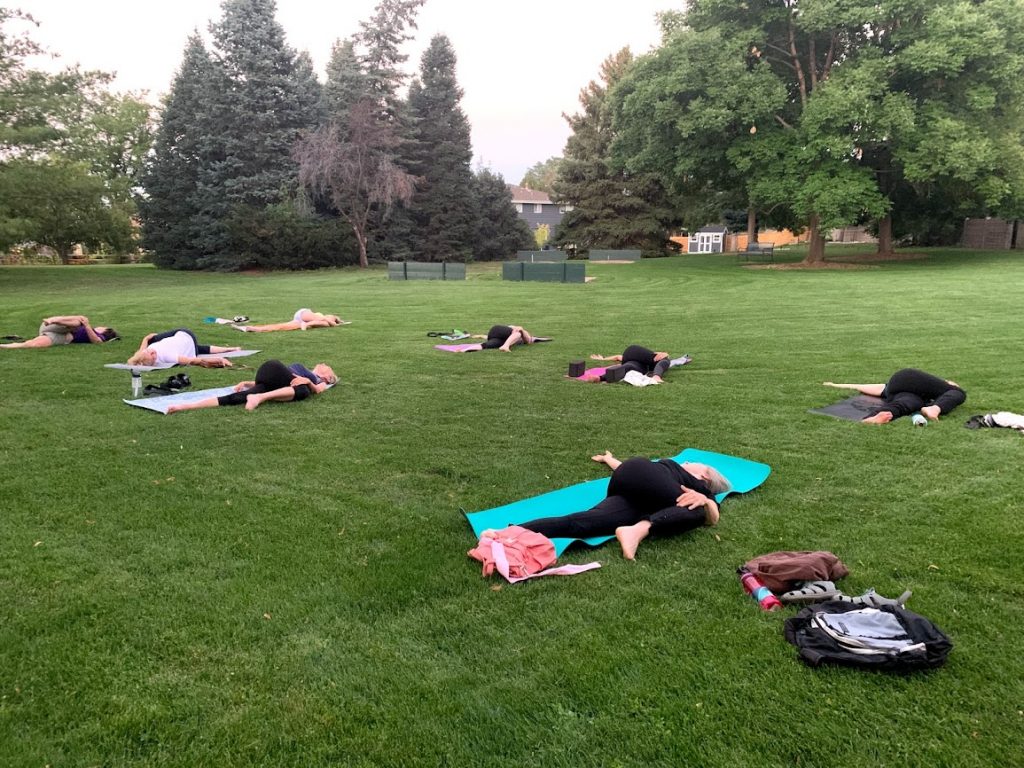 "Thank you for your YouTube videos and keep up the good work!! I really enjoy your easy to follow and peaceful workouts."– Sabine H. (YouTube subscriber)
"Sarah leads a prayerful and enjoyable yoga class that benefits the body, mind and spirit!" – Frank & Cathy B.
"My fiancé and I attended Sarah's yoga class and it was amazing! So God-centered as well as welcoming to all skill levels. Sarah is very good at what she does. I highly recommend this class! We will definitely be back for more classes. Thanks Sarah!"- Sean C.
"Adoration Yoga classes provide a holistic approach to wellness which makes it unique from other exercise classes I've been to. The first class I went to, Sarah shared about hope as we stretched in different ways and it was exactly the right thing at the right time! I came away feeling restored; mind, body, and soul. I can't wait to take more classes with Sarah!"– Melissa B.
"I enjoy each and every class I attend at Adoration Yoga! It's my special time to get centered with God and challenge myself with many different yoga moves and stretching. Sarah gives just the right amount of challenge mixed with glorious meditation and relaxation which leaves me feeling very refreshed and rejuvenated. I highly recommend Adoration Yoga ~ try it, you won't be sorry you did." Barbara K.