We love Jesus & Yoga
Welcome to Adoration Yoga! Our community is passionate about growing in relationship with Jesus, caring for our bodies and encouraging each other along the way. This a safe space to be yourself and to worship Christ Jesus with heart, soul, mind and strength.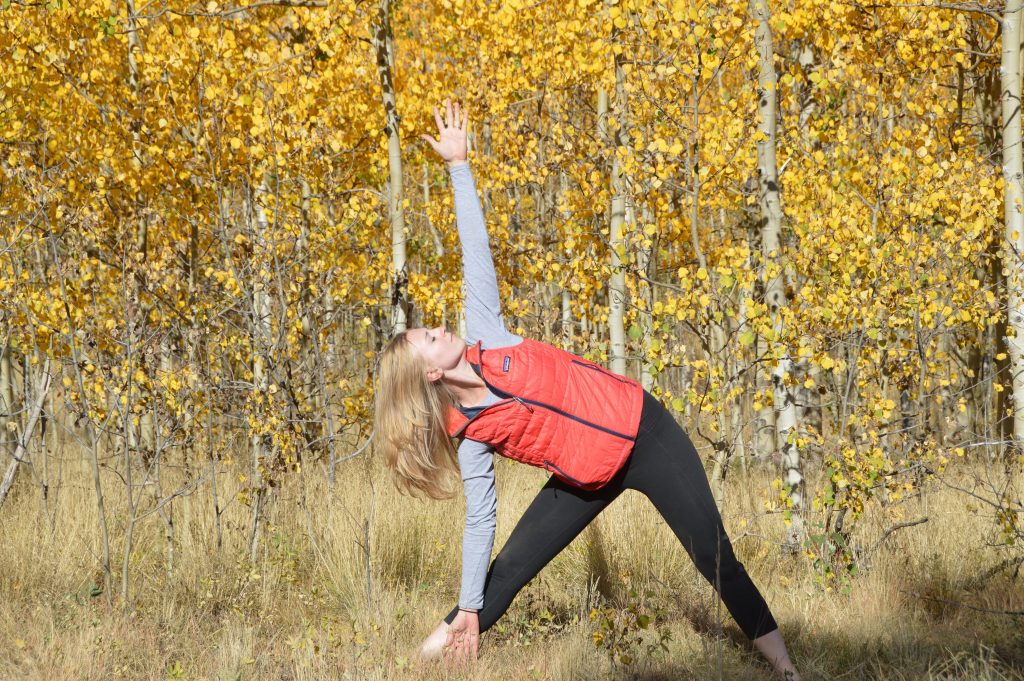 Yoga with Jesus at the Center
Holy Yoga classes in Littleton and Lakewood, CO
Not located near Denver? Check out Adoration Yoga on YouTube!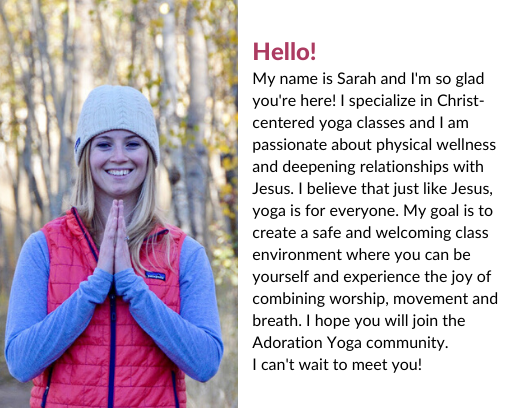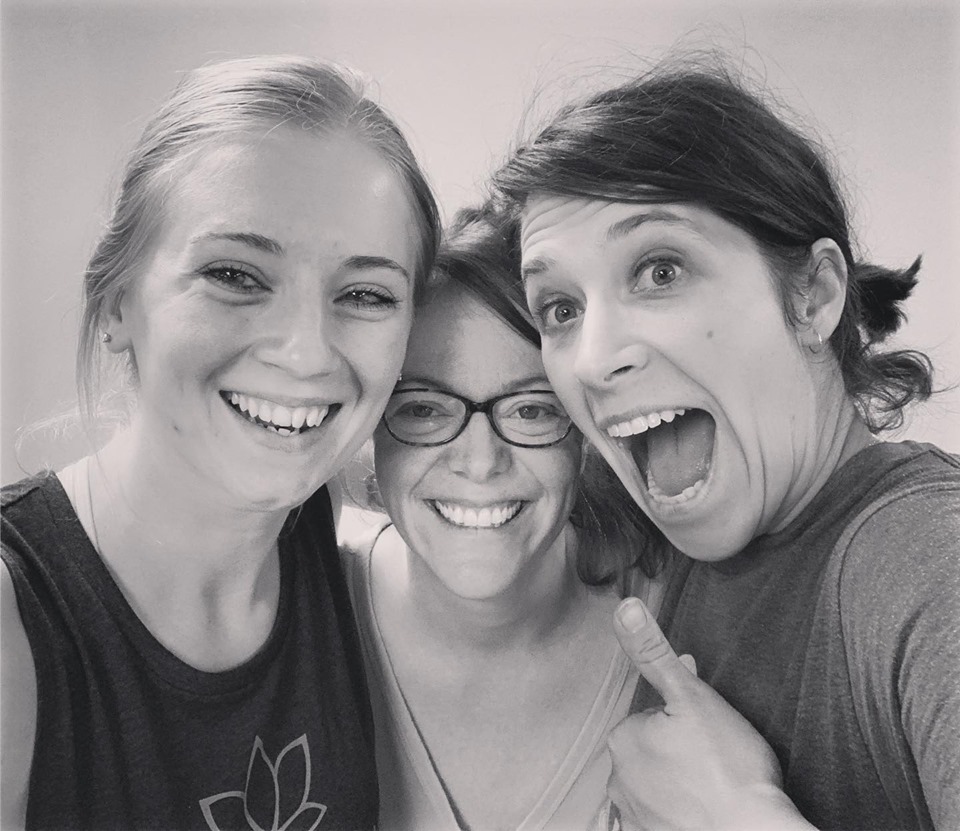 "Four months ago, I had daily lower back pain that prevented me from doing pretty simple bending and lifting tasks. I heard about Adoration Yoga, and although I'd never done yoga, I tried it out. Not only have I gained strength and balance, my back pain has gotten so much better! A wonderful bonus is that every flow is worshipful and gives this busy working mom a quiet hour to focus my heart, mind and body on Jesus. I am so thankful for Sarah and her class!"- Maureen S.

"Adoration Yoga classes provide a holistic approach to wellness which makes it unique from other exercise classes I've been to. The first class I went to, Sarah shared about hope as we stretched in different ways and it was exactly the right thing at the right time! I came away feeling restored; mind, body, and soul. I can't wait to take more classes with Sarah!"– Melissa B.