Weekly Class Schedule
** All in-person classes are cancelled through at least April 17th as our church locations have closed their campuses to promote health and safety and limit the spread of COVID-19. I hope you will consider practicing with me on YouTube instead! **
Tuesday 9:30 – 10:30 am
Flow Holy Yoga in Lakewood
Tuesday 7 – 8 pm
Gentle Holy Yoga in Littleton
Thursday 7 – 8 pm
Gentle Holy Yoga in Lakewood
Saturday 8:30 – 9:30 am
Flow Holy Yoga in Littleton
Class Location & Info
Lakewood Holy Yoga classes located at Concordia Lutheran Church: 13371 W Alameda Pkwy Lakewood, CO 80228
$10 Suggested Drop-in or $50 Six Class Pass
Enter at main entrance, follow the sign to the right towards the church office, take a left and our class is at the end of the hall in the 'Garden Level Room'.

Littleton Holy Yoga classes located at South Fellowship Church: 6560 S Broadway, Littleton, CO 80121
$10 Drop-in or $50 Six Class Pass
Park near the preschool at the south end of the campus. Enter through the brown fenced gate & walk through courtyard straight to the 'Activities Room'.

Class Payment- Venmo, Cash or Check
Wear comfortable clothing, bring water and a yoga mat. Loaner mats available.

New students: Before attending class, please fill out a New Student Waiver.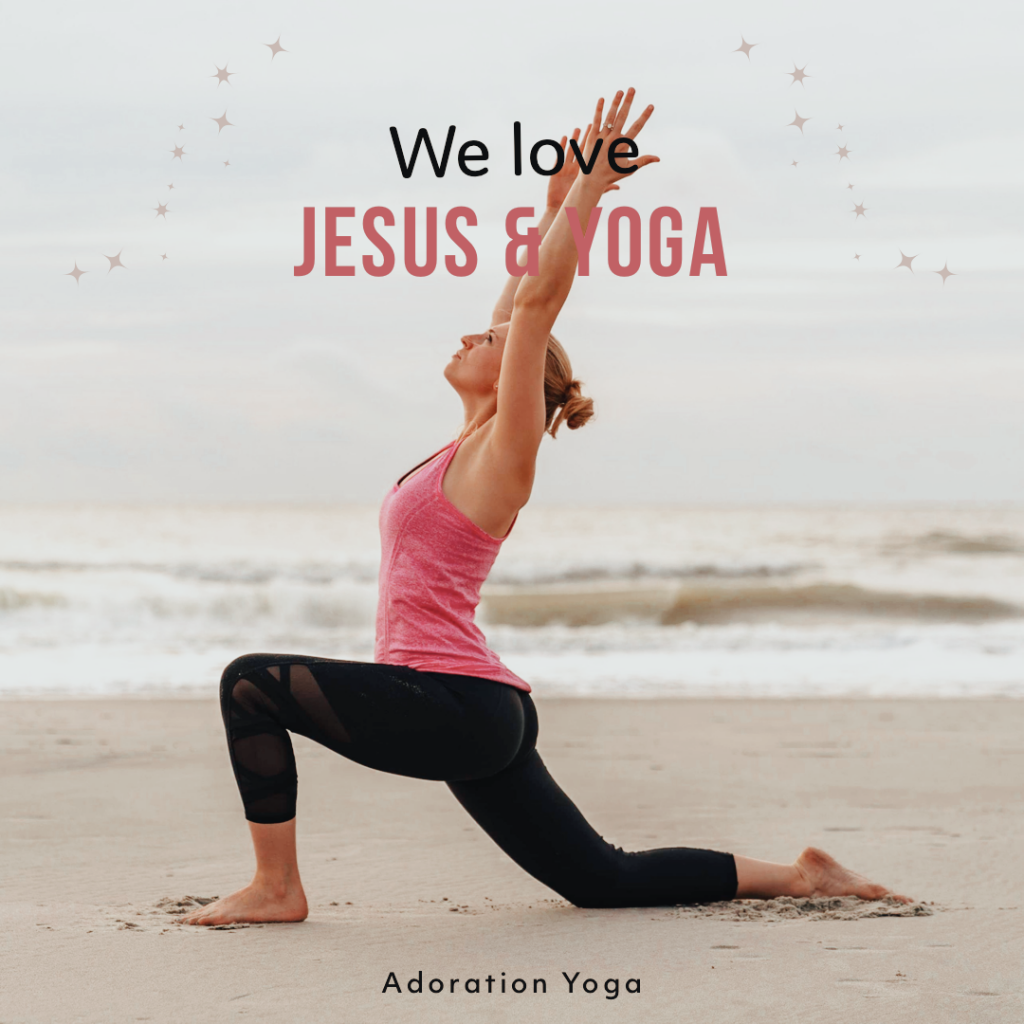 Types of Holy Yoga Classes
All classes are centered on worshipping Christ Jesus and include prayer, worship music and scripture meditation. No yoga experience needed. Everyone is welcome!
Flow Holy Yoga: Designed to build flexibility, strength, balance and to increase your heart rate! Poses are customizable to make class more challenging or gentle based on your needs.
Gentle Holy Yoga: A quiet, slow-paced and restorative class designed to increase flexibility and relaxation.