Worship with Heart, Soul, Mind & Strength
Join us on the mat for Holy Yoga in Littleton & Lakewood, CO and on YouTube!

Classes are centered on worshipping Christ Jesus and taking care of our bodies through movement, meditation and breath.
What you can expect
Adoration Yoga classes incorporate prayer, scripture meditation, worship music and physical postures designed to increase flexibility, strength, balance and relaxation. Our class is a safe space to be yourself, to authentically worship and to deepen your relationship with Jesus. No prior yoga experience needed. Everyone is welcome!
Hi! I'm Sarah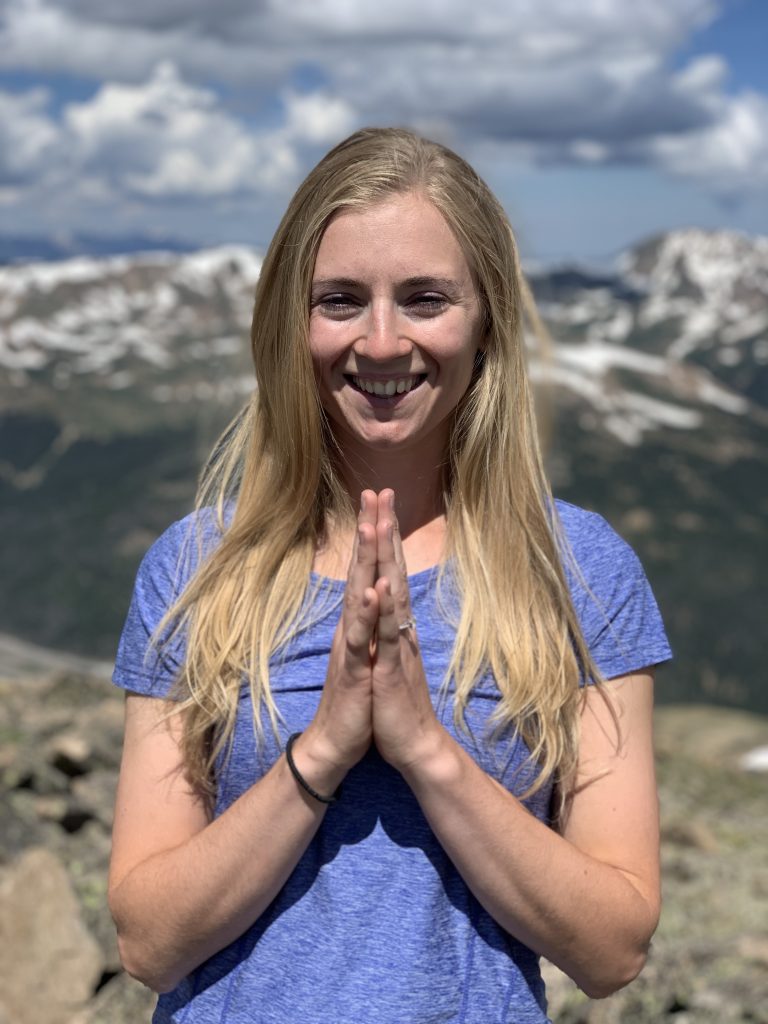 I specialize in Christian yoga classes and love helping others grow in their relationship with Christ Jesus and improve their physical wellbeing. I felt called to start Adoration Yoga as a way to glorify Jesus in my community and to simply encourage and love on those who God puts in my life.
I was a long-distance runner for many years before sub-cumming to an injury during a half-marathon. As I began to find other ways to exercise, I fell in love with yoga after just one class. I realized that yoga did not only have many physical benefits, but that it is a great tool to relieve anxiety, stress and depression. I honestly don't think I ever experienced relaxation until I stepped on a yoga mat. When I discovered Holy Yoga combined my love of Jesus and yoga, I knew God was calling me to become a Holy Yoga Instructor.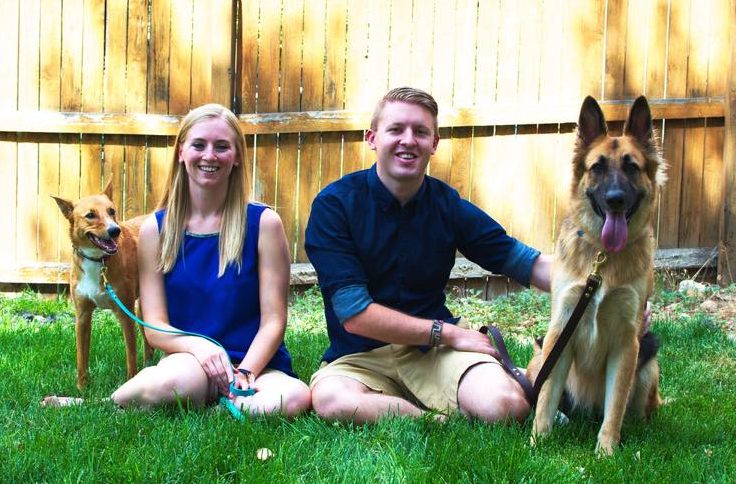 I became a C-HYI 200 (Certified Holy Yoga Instructor) in 2018. My yoga classes in Littleton and Lakewood, CO are designed for men and women alike to worship through movement, meditation and breath. I am originally from a farm town in KY and now live in Littleton, CO with my handsome (and very smart) husband and 2 crazy dogs. When I'm not teaching yoga, you can find me walking my pups, hiking in the Rocky Mountains or curled up on the couch watching a sci-fi tv show.
What We Believe
We believe there is only one God, who exists for all eternity in three persons: the Father, the Son and the Holy Spirit. (Deuteronomy 6:4, Revelation 1:8)
We believe that there is only one way to God, through His Son, Jesus Christ. (Isaiah 43:10-13, John 14:6)
We believe that God made forgiveness and redemption available to all who accept Jesus Christ as their personal Lord and Savior (1Timothy 2:3-4, John 3:16-18, 1 Corinthians 15:3-5)
We believe God continues to reveal Himself to His people through the indwelling of the Holy Spirit. (Romans 8:9, John 16:13-14, 1 Corinthians 2:12-14, 2 Corinthians 6:16)
We believe the Bible is absolute truth. It is the divinely authored and authoritative Word of God. It is complete in its current canonical form. (2 Timothy 3:16-17, 2 Peter 1:20-21, Luke 24:27)